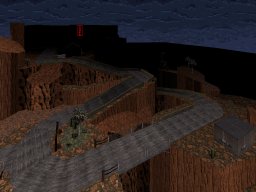 Authors: Maarten & Merlijn van Oostrum
Download: Here
Introduction
Here's a fairly recent Oostrum map contribution to the Duke3D community, where both Maarten and Merlijn got together to make a fairly large outdoor level set near the coastline. Although I personally find their previous releases are better projects, this one is still a good one, so you should check it out if you haven't already.
Gameplay
As with a lot of maps, this aspect has your standard gameplay of finding keycards and pushing buttons throughout the level, with a bit of unlinear movement between each area of the map. The level takes place mostly outdoors, so expect an lot of distant Liztroops, some instances of vertical action and pretty simple close combat situations. The level itself however can be rather too easy at times, even on a higher difficulty setting, especially with a large freedom of space at your disposal.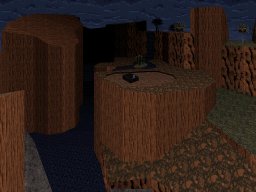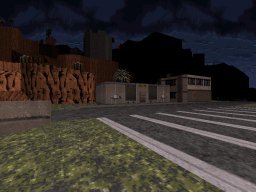 Design
Those who have played a lot of the Oostrum brother's releases may recognise a similar style of design within this map, however this time round the level uses a more subtle hint in this area, as it contains less useage of palette colours for both texturing and spritework which creates a much more pleasing visual look to the map. The level is also on a rather grand scale while retaining a detailed environment for the level to take place in. Natural and organic locations look great, interiors are also excellent, and even past usage of distance lights make a comeback to give you a sense of life elsewhere off the level.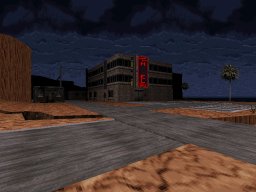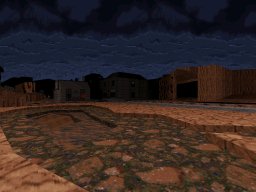 Conclusion
Very enjoyable, action packed level, although on the easy side, with pleasing visuals and great design throughout.
Download Mirrors
Here
Duke Nukem Respository Mirror